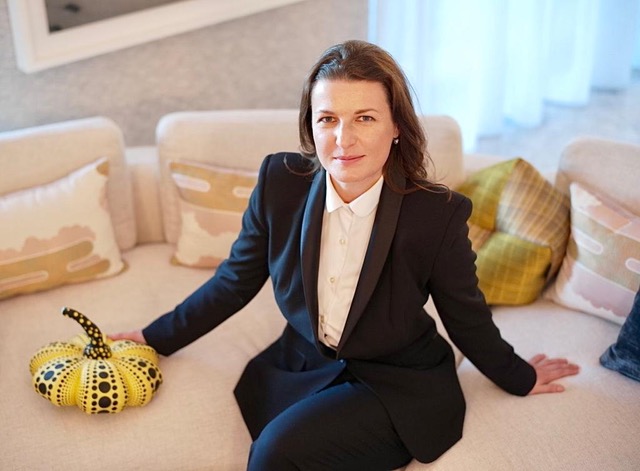 Based in Monaco, Art Advisor Karolina Blasiak established Karolina Blasiak Art Advisory in 2021. With over 10 years experience, focused predominantly in the field of contemporary art, Karolina draws on her extensive global network and relationships in the art world to tailor her services to an international client base of both new and seasoned collectors. Informed by market intelligence and the ever-changing dynamics of the art world, Karolina helps build and curate unique collections of art that reflect the taste and personality of the collector, with an eye towards a long-term store of value.

Before founding her art advisory, Karolina established the Art Desk at Rosemont International, which she ran for 3 years out of the Monaco office, advising a range of private and corporate collections, in parallel with the firm's core legal and financial service offerings. Prior to that, she worked for a number of leading contemporary art galleries in Paris, promoting an international stable of artists, and managing relationships with other galleries, auction houses, private collections and foundations, to effectively place works from emerging and mid-career artists to more significant Post-War and Contemporary masters.
Karolina travels extensively, visiting collections, curators, attending art fairs and biennials, and conducting studio visits to keep abreast of the latest work from both well established and emerging artists. She holds an MA in Art & Culture and an MBA in Marketing. She is a member of the American Friends of the Musee d'Orsay in Paris, and advisor to the board of ZeeArts International.
Karolina Blasiak Art Advisory distinguishes itself for its personal approach that always puts the client first, providing a broad range of services to a select group of private and institutional collectors, grounded in a commitment to integrity, transparency and discretion.